Lipsi
Small, relatively low and fertile for the Dodecanese, Lipsi is likely to satisfy rather than excite the island walker. Its scale means that you could walk every metre in a fortnight, but it would be an enjoyable fortnight; walks end in idyllic little bays and coves, transport back to the one village is possible from most outlying areas, and a scattering of wedding-cake churches, farms and little treats will reward your efforts.
With enough groundwater for some agriculture, noticeably vines, olives, figs and tomatoes, and a small but sustainable tourist industry, it seems reasonably comfortable.
Lipsi has
Sandy beaches and coves, some with facilities and return transport

a Byzantine chapel with an unusual, and so it's said, miraculous icon

a revered chapel to 5 local martyrs

a hermitage with a spring

a strange obelisk

a fish farm, a number of sandy bays and secluded beaches, though most lack shade

day boat links to a number of islets and larger islands such as ecclesiastical Patmos and Italianate Leros
Maps and other information
Skai Terrain Maps have published a topographic map of Lipsi, Arki and Agathonisi at a scale of 1:20,000 Product code: ΡΧΑΡΑΡΚ
The Greek National Tourist Organisation (4 Conduit St, London W1R 0DJ, 0107 7345997 is a good source of general information.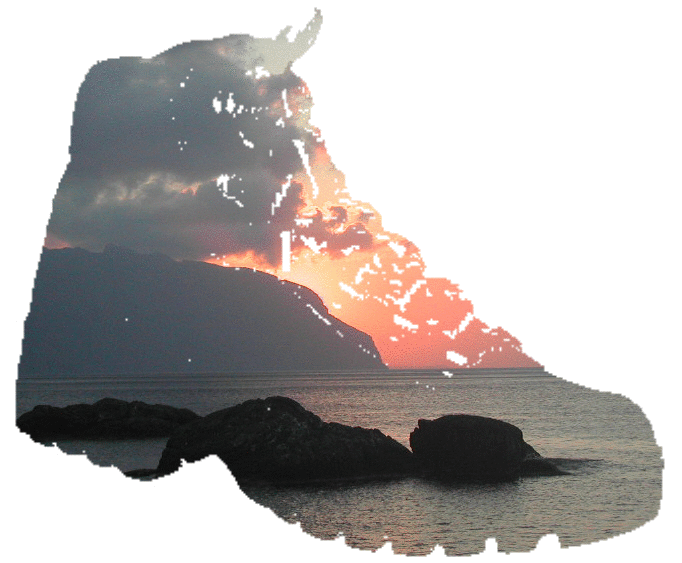 Staying on Lipsi
Accommodation in the port is reasonable out of season and there are a few out of town options, including one or two beach tavernas and the odd small campsite. Camping is allowed at Katsadia and Lendou beaches.
Arriving on any island this small in high summer or Easter week without pre-booking is asking for trouble.
Getting around Lipsi
Beach minibuses, day boats and the odd taxi cover the most important routes (remember its only 8 Km long in any case) and it may be possible to hire some transport if you feel the need, but all walks can be done from the port.
Getting to Lipsi
Daily ferries connect with Patmos (1 hour) and Leros (a little over 1 hour).

Like Fourni and the other northern Dodecanese, Lipsi is best reached from abroad via Kos (charter flights), via Kalymnos or Ikaria or Samos (internal flights from Athens) rather than from Rhodes or Athens.

Daily hydrofoils from Kalymnos take a little over an hour, from Kos a little under 2 hours.

From Ikaria and Samos, hydrofoils cross 3 days per week, taking 1¼ hours.

There is a weekly hydrofoil link through to Rhodes (6½ hours).

Links with other small Dodecanese and with Chios occur on particular days, and day boats will do some of the crossings in the summer.
Web links for Dodecanese ferries include:
Greek Travel Pages, Hellenic Seaways, Diavlos Hydrofoils, and Blue Star Ferries