Milos lies at the south-western corner of the Cyclades 160Km south of Athens. It's crescent-shaped around a huge, nearly fully enclosed bay, mostly relatively low and undulating but with one mountainous end. Milos is very interesting geologically with dramatically eroded volcanic rocks and a comprehensive mining museum and is well developed for walking with a series of marked geo trails in the main areas of geological interest.
Milos features
farmed and settled with a network of roads, tracks and older paths

archaeologically spectacular, with:

the discovery site of the world famous "Venus (Aphrodite) de Milo"

an important Late Bronze Age coastal settlement

a Roman theatre

the largest Roman catacombs outside Rome

a Venetian castle...
...and many other unusual attractions
Getting to Milos
There are twice daily flights to Milos from Athens airport, flight time about 45 minutes.

Ferry connections with Piraeus (5 – 7 hours), other islands in the Cyclades, Crete and Rhodes need to be planned carefully as there is no daily service.

Big overnight car ferries link Milos with Piraeus, other Cyclades, Crete and Rhodes and there's a shuttle over to Kimolos every day.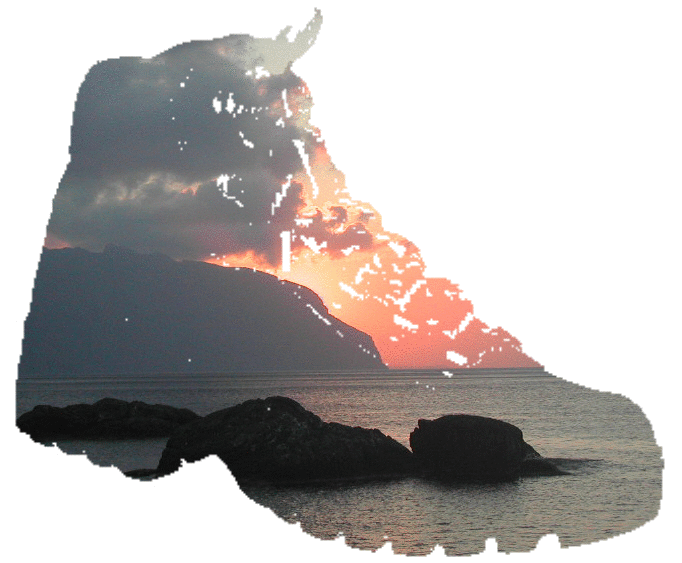 Getting around Milos
The bus service is extensive, car and bike hire plentiful and dayboats and charter boats give alternative ways of getting around. Some of the roads in the western half are unsurfaced: 4x4 recommended.
Staying on Milos.
The arrival port of Adamas offers a full range of accommodation choices and there are hotels and rooms to let in Pollonia, Plaka and other villages on the eastern part of the island. The west is mountainous, more remote and less settled.
Maps and other information
Terrain Map 306 (2014) covers Milos at 1:35,000, ISBN 978-960945616-6

Best of Milos, published annually by Milos Travel, see

Travel Me to Milos, based at Polonia:

Brief Illustrated History of Melos, Gregory Belivanakis, S&B Industrial Minerals SA, Athens 2006, ISBN 960-9152-5-8

Catacombs of Milos guide booklet, Marina Vogkli, Ministry of Culture & Tourism, Athens 2011

Mining history and information about the minerals