​
Arguably Greece's most important island after Crete, and the largest of the Dodecanese, Rhodes has much to offer walkers, who share it with sunbathers, clubbers, archaeology fans, cruise liner passengers and sailing types amongst others. With several mountain ranges, an extremely varied coastline and a rugged, wooded, farmed hinterland, it also has much for island walkers.
Walking the Islands offers tastes of the island's natural beauty in the form of walks that can easily be reached from Rhodes town, Ixia, Ialysos, Kremasti, Kalithea, Faliraki, Kolymbia, Lindos, Lardos, Gennadi…
A range of walks from short strolls to day hikes, covering much of the island

Climbs to the main island summit, and the next two highest mountains

Information about the Valley of the Butterflies and Seven Springs

Walks around Lindos revealing its lesser known side

An Italian hill spa, a hilltop monastery, a Venetian castle and surprising hidden corners.
Getting to Rhodes
Diagoras Airport is a much used international hub. Overnight ferries link with Piraeus and Crete and more local ferries enable you to reach it from most parts of the Eastern Aegean, including Bodrun in Turkey.
Web links for Dodecanese ferries include: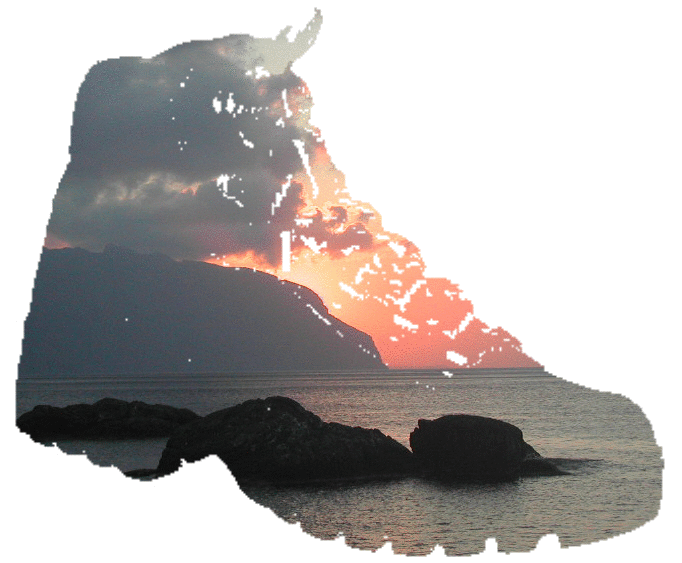 Staying on Rhodes
The fortified old town makes an excellent base if you rent a car and there are places to stay all over the island. Our walks are accessible from the popular resorts, for example Ialysos and Kremasti on the northern side, Faliraki, Kolymbia, Lindos and Lardos Bay on the south, and Kritinia, Embonas, Monolithos and Siana for the central mountains
Getting around Rhodes
There is an extensive road network, good bus services, car, quad, scooter and bike hire from the major centres.