Walking on Santorini
​
On the southern edge of the Cyclades, with 200 Km of open sea between it and Crete, Santorini, official name Thira, is world famous and iconic. It's so well known and much publicised that this site just focuses on what visitors who like a walk or two would want to know.
Santorini is the remains of a huge marine volcano that exploded about 3000 years ago and has continued to rumble on in recent years. It's now a group of islands shaped like a crescent with crumbs encircling the flooded caldera.
​
In summary:
Santorini has
Multicoloured cliffs, beaches, thermal springs, volcanic rocks and soils

Photogenic cliff top towns and restored villages

A network of paths and trails; old, new and developing

Busy ferry port and terminal for cruise ships

International airport and excellent road network, with buses, taxis, and vehicles to hire

Wide range of places to stay, eat, drink, shop and relax

Villages, Venetian towns, monasteries, and hundreds of chapels

Modern resorts with all facilities for beach life

Wineries offering the famous local wines
Getting around Santorini
​
Comfortable, reliable buses follow routes over most of the island.

Taxis, car and motorbike rental.

Seasonal day boats, and charter hire to beaches and islets

Water sports centres offer boat hire in various forms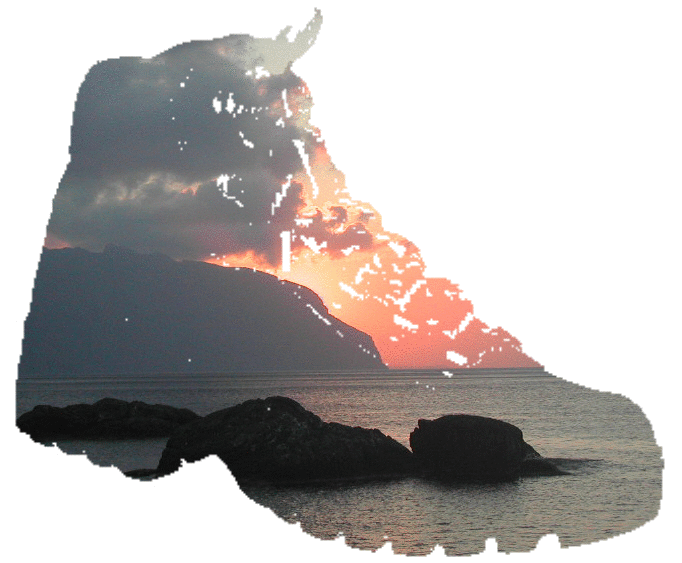 Staying on Santorini
​
A huge range of options from very luxurious hotels and apartments to more basic rooms in the villages

Campsites near Fira and Perissa
.
Maps and other information
​